Photographic exhibition by Angelo Paionni
FROM 27 NOVEMBER TO 6 DICEMBER 2015
CONFRATERNITA DEI BERGAMASCHI, Via di Pietra 70 (Via del Corso) ROMA
Mon-Fri h 10.30 am - 6 pm
Sat-Sun h 10 am - 1 pm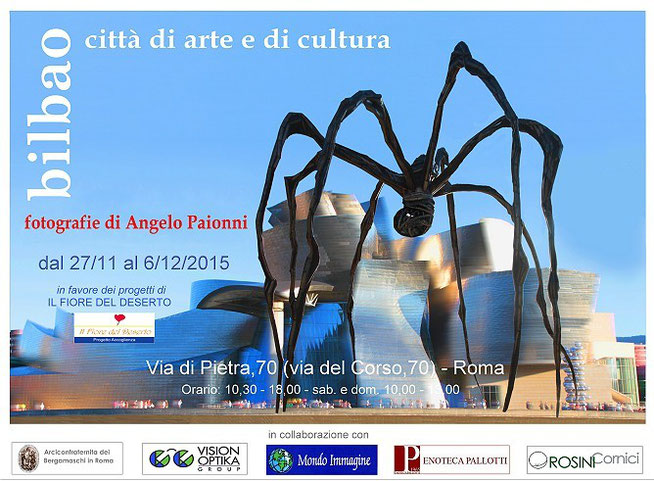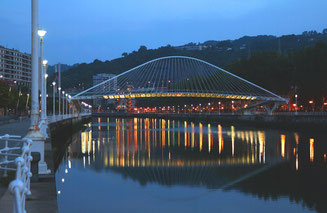 Do you want to live the future?
Then, go and visit Bilbao.
Even the New York Times says so, not only referring to the Bilbao Guggenheim Museum.
In the second half of the XIX century Bilbao was an industrial city, dirty and smoky. The waters of the river Nervión, which passes through it, were murky due to discharge from the iron industries and shipyards. Full of banks and trades, the city was the economic capital of the region.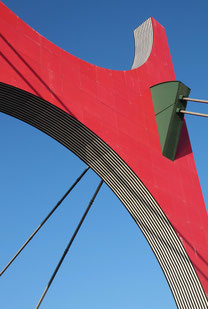 After the great industrial crisis of 1975, the city found itself in very difficult situations. Until the beginning of the 1990s, there were high unemployment and poverty, as well as environmental and social degradations.
Then something changed.
Since mid-1990, Bilbao has been in a process of de-industrialisation and transition to a service economy, supported by investments in infrastructure and urban renewal, starting with the opening of the Bilbao Guggenheim Museum (the so-called Guggenheim effect) and continuing with the construction of the Euskalduna Centre, Calatrava's Zubizuri bridge, and the metro network by Norman Foster, among others.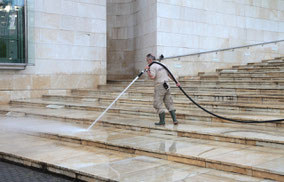 During these years, Bilbao's authorities have undertaken projects of urban renovation and requalification aimed at improving the future and the image of the city. The great commitment and targeted investments have done a real miracle: the modern Bilbao has nothing to do with the industrial and ugly city of the recent past.
The main targets of the renewal project were the following:
1. the renovation and maintenance of the urban architecture,
2. the quality and usability of the public and green spaces,
3. the establishment of an efficient public transport system,
4. the environmental recovery and protection of river Nervión.
Such objectives have been fully achieved fully in just over a decade.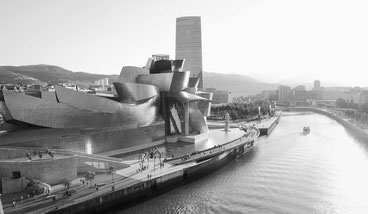 The unmoved mover of this extraordinary process has been what is now the symbol of the city:
the Bilbao Guggenheim Museum,
designed by the Canadian archistar Frank O. Gehry and opened in 1995.
The true strength of the capital of the Basque country is in the ability and foresight of its public administration and political class. Together, they have succeeded in converting a city brutally suffocated by the residues of iron- and steelwork, wastes and containers into a community liveable, elegant and refined, and with an extraordinary potential for tourism.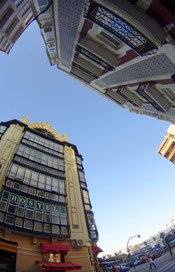 The pictures show: i) how beautiful – and also extremely efficient – the trams running along the grass covered tracks and the metro stations (these latter designed by another archistar, the British Norman Foster); ii) how the urban and environmental recovery plan was successful; and, in particular, iii) how the inhabitants of Bilbao have been involved, made responsible, and called to take an hand in maintaining the amazing results achieved.
As a Roman citizen in 2015, I consequently tell to myself: then, it can happen!
Enjoy your visit (and let this be some food for thought)
Alessia Paionni